Breast Augmentation
Breast augmentation can add fullness and volume to the breasts, leading to a more attractive and proportional appearance. The effectiveness of this procedure is one of the reasons why breast augmentation and enlargement with implants is one of the most popular surgical cosmetic enhancement procedures in the United States. New techniques, along with innovations in the types of breast implants being developed, continue to improve upon this commonly performed breast enhancement option. Orange County plastic surgeon Daniel C. Mills, MD is known for his expertise in breast augmentation procedures. In fact, he is part of a small group of plastic surgeons across America invited to participate in FDA clinical trials of the Cohesive Gel (Gummy Bear) breast implant, a new type of silicone implant that can give patients an even more natural look and feel to the breasts. Dr. Mills also performs the TASPA (TransAxillary SubPectoral Augmentation) breast augmentation technique, a procedure that can result in minimal, even virtually unnoticeable scarring. Our team at the Aesthetic Plastic Surgery Institute can help you renew the appearance of your breasts and enhance your self-esteem.
Please contact Dr. Mills to schedule a consultation for breast augmentation and TASPA surgery here at our Laguna Beach, California practice.
Breast Augmentation Benefits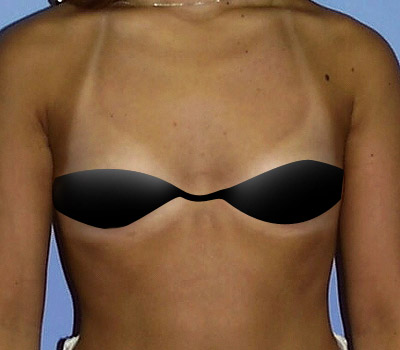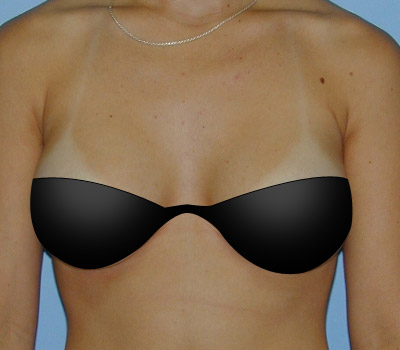 Before
After*
Visit our Gallery
Women consider breast augmentation for a number of reasons, from the desire to renew the breasts for a more youthful appearance, to reconstructing the breasts after mastectomy, or perhaps to correct issues that have prevented the breasts from looking their best. Breast augmentation from our board-certified plastic surgeon can provide patients with a range of aesthetic benefits, including:
Restore lost breast volume after pregnancy, breast-feeding, or weight loss
Increase breast size for those with small breasts
Improve breast symmetry
Improve breast shape
Restore a youthful, sensual appearance to the breasts
Make the bustline more proportionate to the body frame
Correct some types of congenital breast defects
Rebuild the breasts as part of a breast reconstruction after mastectomy, lumpectomy, or injury
Dr. Daniel C. Mills will meet with you in an initial breast augmentation consultation to explain all aspects of the procedure with you and answer your questions. At this meeting, Dr. Mills can show you a variety of sizes, shapes, and types of implants, and help you decide which will be best for your ultimate goals. He will also give you an array of "breast sizers" that you can try on to gain an idea of how different sizes of implants will affect the way you fill out clothing and bathing suits. Dr. Mills will go over the entire breast augmentation process with you to help you understand what you can expect and to address any concerns you may have.
Breast Implants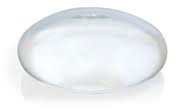 One of your most important decisions regarding your breast augmentation procedure is the type of implants that will be placed inside the breasts. Dr. Mills offers both silicone and saline breast implants. He is also a participating plastic surgeon in an FDA clinical trial of the new Gummy Bear (Cohesive Gel) breast implant, a new implant that uses a higher concentration of internal silicone to create a more natural look and feel to the breasts after augmentation.
Learn more about breast implants
TASPA Breast Augmentation
One of the concerns many patients have when considering breast augmentation is the extent of scarring after the procedure and exactly how visible the scars will be. Although there are many different incision techniques that Dr. Mills performs – including underneath the breasts and around the areola (the dark-pigmented region surrounding the nipple) – Dr. Mills prefers to use the TransAxillary SubPectoral Augmentation (TASPA) approach. This surgical technique involves a small incision made in the armpit. The breast implant will be placed through this incision, and then positioned under the chest muscle behind the breast tissue. Dr. Mills has found that this technique allows for an even more natural-looking result, as well as minimal scarring that's virtually undetectable since the incision is made in the armpit.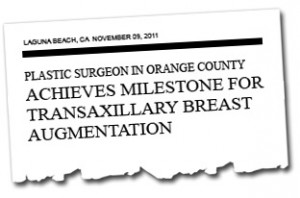 Dr. Mills has over 20 years of experience in performing transaxillary breast augmentation, a milestone recently chronicled in the Aesthetic Surgery Journal (ASJ) in an article titled, "Transaxillary Subpectoral Augmentation Mammaplasty: A Single Surgeon's 20-Year Experience." Click here to read the article.
Breast Augmentation Procedure
The breast augmentation procedure will largely depend on the types of implants you select and the technique that will be performed. If you decide to undergo the TASPA breast augmentation procedure, Dr. Mills will make a small incision in the armpit. Through this incision, he will then place the breast implant under the chest muscle in the breast. Once he has positioned the implant, the incisions will be closed.
Breast augmentation surgery can be performed under general anesthesia on an outpatient basis, and usually takes about two hours or less to complete.
Breast Augmentation Recovery
After your breast augmentation procedure, you can expect some degree of swelling, bruising, numbness, and discomfort in the breast area. These side effects will likely be present for a few weeks after surgery; however, they can be alleviated with medication. You will also be fitted with a surgical bra that will be removed during one of your post-operative follow-up appointments with Dr. Mills. Patients can resume most daily activities within a week after the breast augmentation procedure; however, Dr. Mills will advise you to avoid strenuous activities for a short period to allow the breasts to heal properly. You should continue to have mammograms after breast augmentation surgery. There may need to be a special type of mammogram performed so that radiographers can see around the implants for the most accurate results.
Breast augmentation and enlargement with implants can help you achieve your enhancement goals and give the breasts a fuller, more contoured appearance. Please contact Dr. Daniel C. Mills for more information on breast augmentation at our practice.
Request More Information
If you would like more information on breast enhancement, body contouring, facial rejuvenation, and the many other treatments available from Dr. Mills, please visit our main website at www.danmillsmd.com.
*Individual Results May Vary